December 2017
Posted on: 20/12/2017
As we come to the end of another incredibly busy and productive term we'd like to wish all our students and their families a very merry, and restful Christmas.
Our Year 13 students will be preparing for their PPE exams which run from 22nd January through till the 26th January. Whilst it is imperiative that they ensure they are well prepared, students must also allow time to enjoy the break, rest and take part in other non-work related activities!
Below; you can read highlights from a range of events and activities staged during the last term.
Four Y13 students visited Emily Court Care Home to entertain residents with a rousing selection of carols and a gospel hymn in what proved to be an enjoyable event. One resident in particular knew all of the words to "Oh, The Blood of Jesus!" and was deeply moved by the song, which was moving to witness. WG6 and Emily Court will be working together in the New Year as they will be hosting Year 12 students on a volunteering project at their day centre.
Pictured, Hannah Osibo, Chelsea Munsaka, Similoluwa Isa, Hope Abiola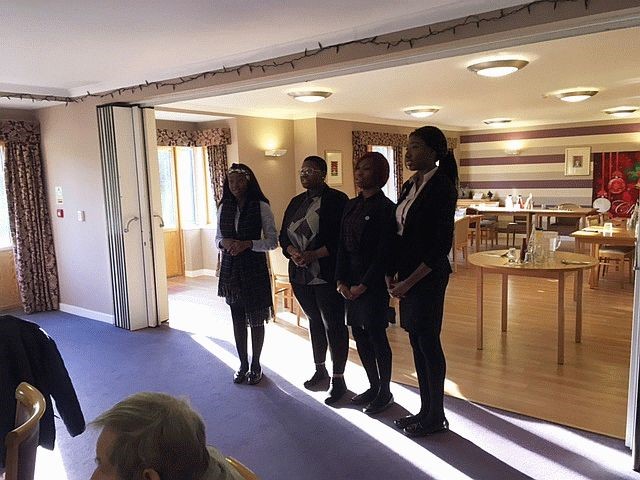 Old Boys
Despite the rain and freezing temperatures, the annual old boys match still went ahead. We had a brilliant turn out from old girls and boys alike and great time was had by all, even if our shoes got a thick coating of mud! In the end it was the old boys who were victorious winning by a staggering 27-0. Congratulations to all who played.
This year the student leadership team raised money for Ellenor Lions Hospice. The money hasn't been counted yet, but is estimated to be well over £100 has been raised. So a big thank you to everyone who contributed.
We would also like to thank Mr Harris and the PE department for organising the event. Thank you also to the team captains Matt Randall and Sam Chance for getting the two teams together and creating a fascinating match to watch.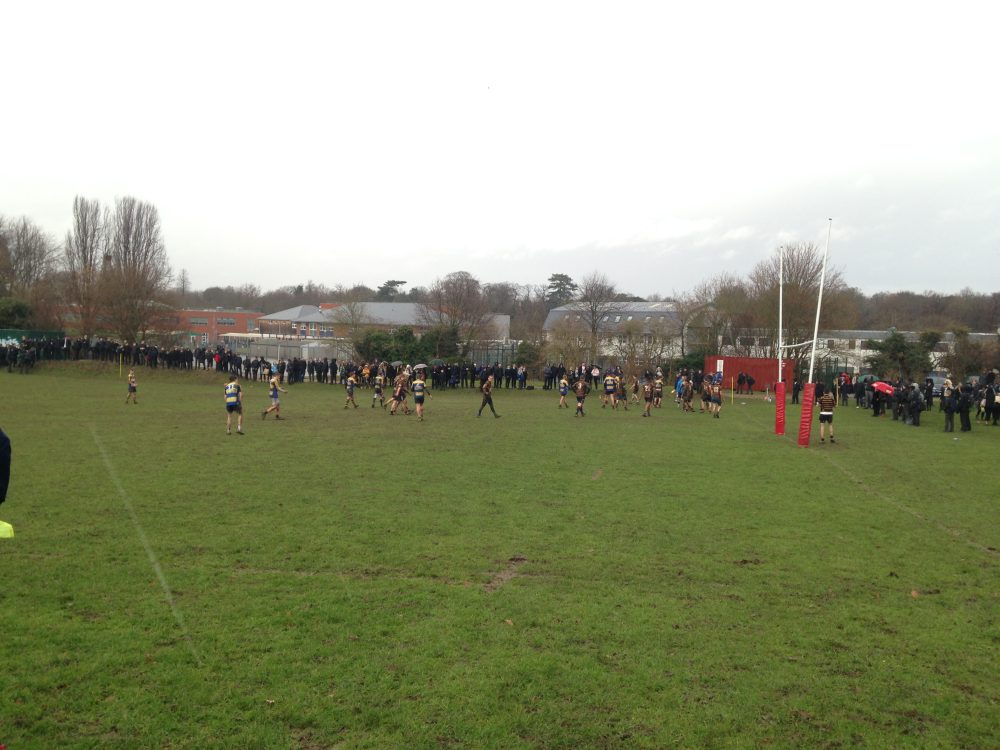 The Freshers Fair was an event coordinated by the year 13 prefects for the year 12's. It included stalls offering extra-curricular activities and societies, to broaden the students' knowledge around a subject or just as a fun thing to get involved in! It was a great event that not only gave the year 12's many opportunities but also to bond the two year groups, passing on key tips to guide them to get the most out of WG6 and all it has to offer.
Pictured left, Brandon Turner, Head Boy at the girl's site and right Megan Oxley and Jodie Beck, Head Girl at the girls site.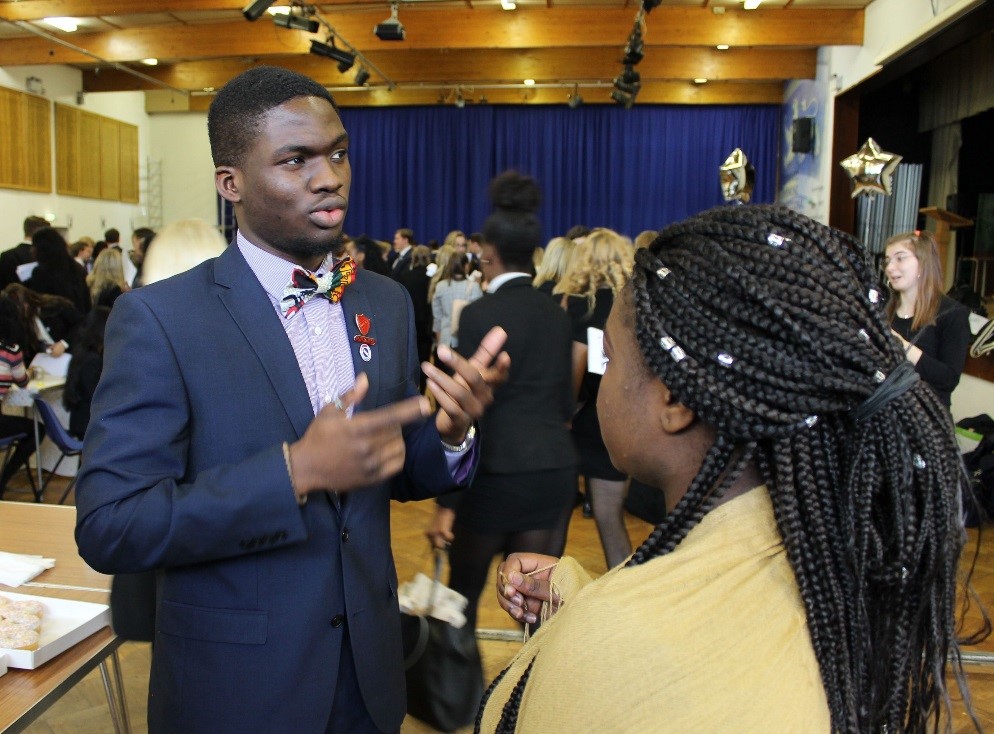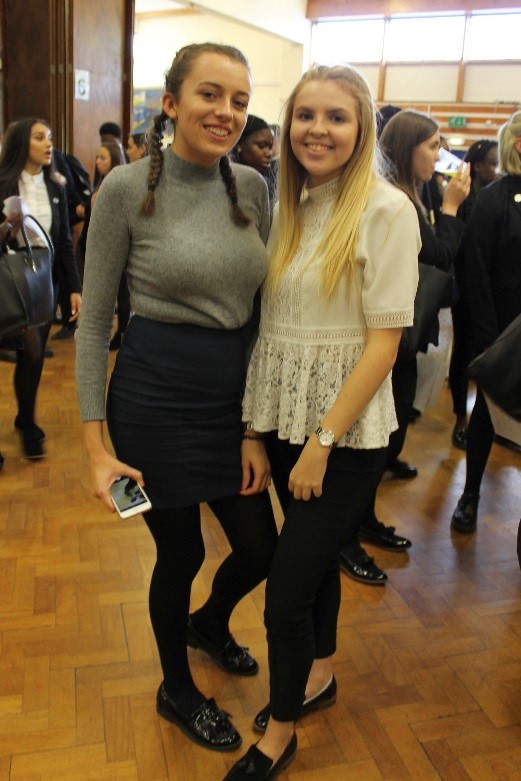 The Student Medical Society is now meeting every Thursday lunchtime. Our Deputy Head, Mr Beaumont chaired this week's session giving a lecture on ethics whist incorporating university interview techniques and practice questions. The Society is aimed at those interested in the science behind, and careers in, medicine, nursing, midwifery, physiotherapy, nutrition, pharmacy and dentistry.
All Y12 and Y13 students who are interested in these careers are welcome.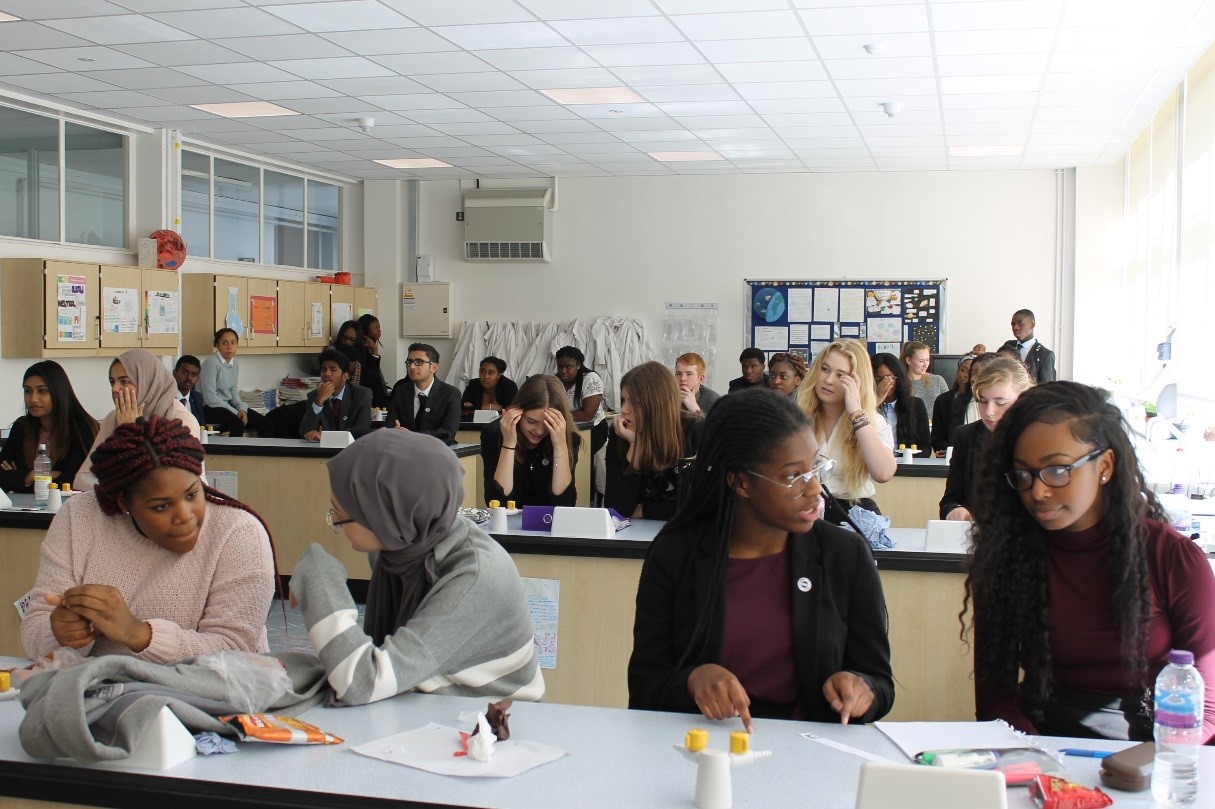 Lots of Spooky fun and fiendish games were had at our recent Halloween Y7 Sleep Over … but not the greatest amount of sleep! The event was run by the WG6 students travelling to Thailand in February.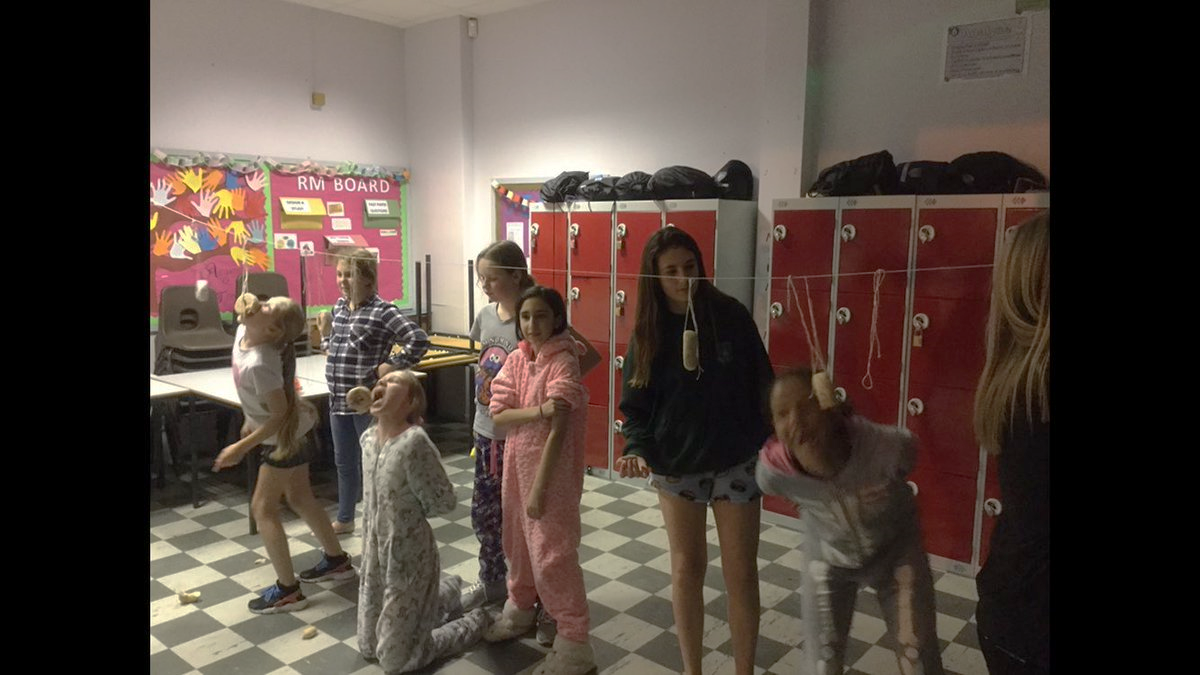 WG6 is now working with Unifrog, the award-winning online platform which helps students make intelligent choices about their futures, while allowing teachers to track their progress. The platform steers students through the process of finding and applying for the best courses and apprenticeships for them, as well as making it easy for students to use multiple datapoints to compare individual university courses and apprenticeships. Unifrog is an intuitive tool with ease of use for both students and teaching staff alike producing 'tasks' with prompts and deadlines. Mr Sexton is leading the project. Further details can be found here.
Our WG6 were visited by BAE Systems STEM Ambassador, Mr Rolf who gave a talk outlining his role within BAE, his route into the organiasation and its associated career opportuinities. Mr Rolf works within the cyber security and intelligence sector, offering bespoke solutions to third party clients. Mr Rolf coached students during practice interviews giving them valuable experience and guidance.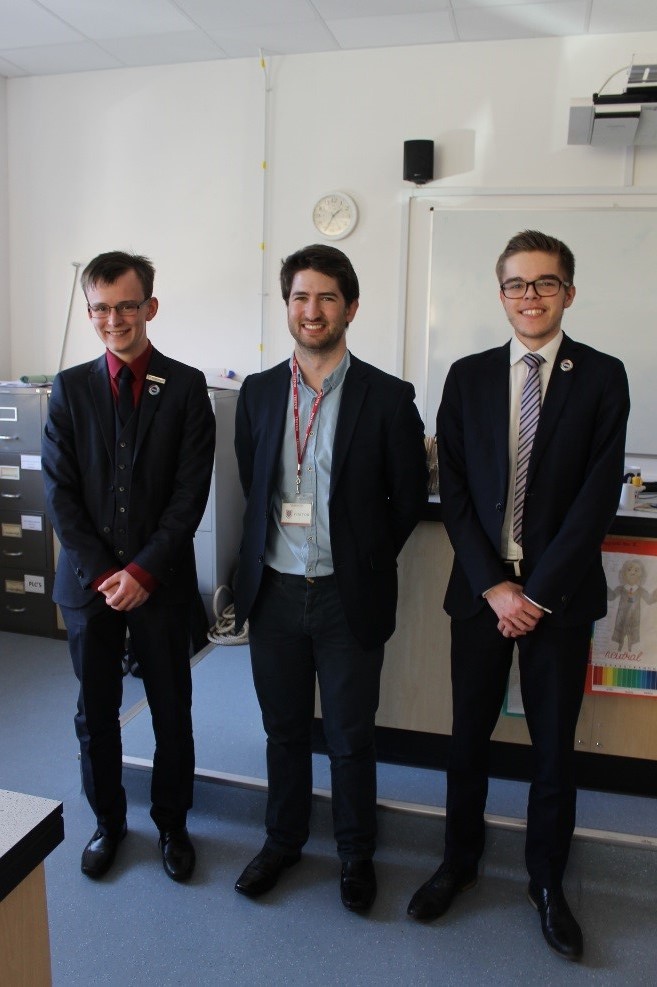 Our Executive Headteacher, Mrs Lodge was delighted to accept an invitation from the Lord Knight of Weymouth to attend a reception at the House of Lords on Wednesday this week. This was to celebrate some of the outstanding Design, Engineer, Construct work that had been taking place in schools across the country last year. She is very much hoping that both Wilmington Grammar Schools will be showcasing their own work in the near future!
A huge 'thank you' to Alex Hill, MD of Whitecode Design Associates (and ex-pupil of WGSB!) for his continued support of the DEC! Programme and invaluable guidance and support of its students.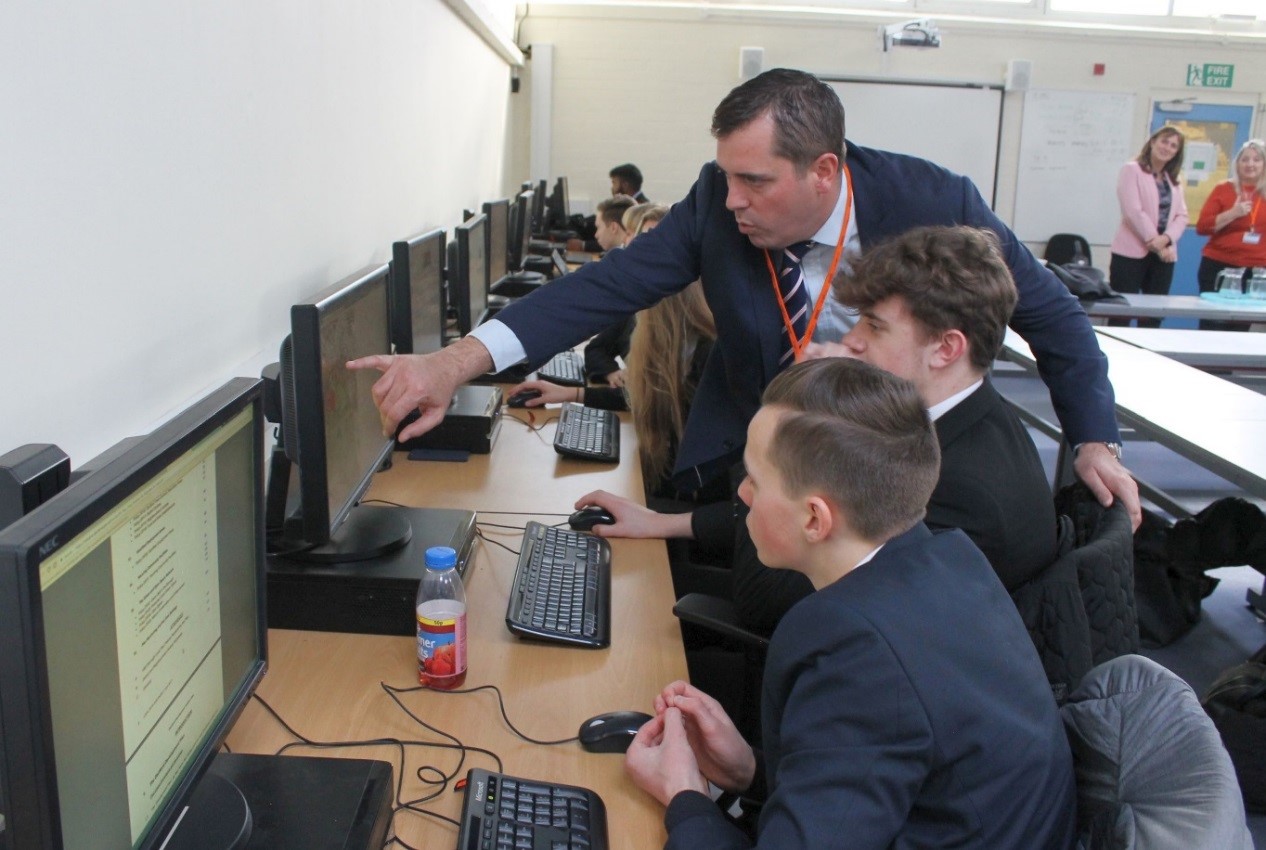 Year 13 Psychology students were tasked with creating a stall demonstrating different therapies for the treatment of Schizophrenia. A most creative approach to the work, well done!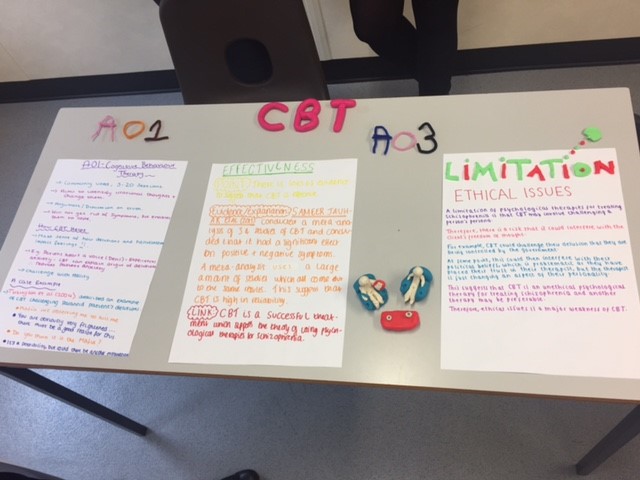 Year 12 Chemistry students were asked to find the change in mass when magnesium reacts with oxygen. They had to produce an empirical formula from their findings.