December 2019 - Term 2 Blog
Posted on: 19/12/2019
A huge well done to Year 12 and 13 for all of the hard work that has taken place during this very busy two terms.
We saw many students being congratulated for their excellent efforts and commitment during reward assemblies. I would like to congratulate them all on their hard work and perseverance during this important term.
Well done to many of the Year 13 students who have already received some excellent University offers.
We wish Year 13 well for their PPE examinations that start after the Christmas break.
It was wonderful to be able to welcome back so many of our students to collect their A level certificates and it was amazing to hear how much they have already achieved in just a few months of leaving school. We wish them all well in their future endeavours.
Thank you all for a great second term and on behalf of all of the WG6 team, we would like to wish you a Merry Christmas and a very peaceful and prosperous New Year.
Geraldine Tiddy
Director of WG6
Professor Lord Robert Winston was greeted like a rock star when he addressed our Biology and Chemistry A Level students at WGSG. He delivered a thrilling talk which challenged the students' knowledge and perception of the scientific world in the context of changing times of development, social change, human endeavour and medical advancement.
Professor Winston is a compelling and engaging speaker who had both students and staff gripped for the duration of his talk. His work generated a plethora of questions related to the talk and their understanding of his work. It was evident that Professor Winston valued their input and responded to each and every question with warmth, consideration and interest. When one student asked "what is your proudest achievement" the professor answered "I have been involved in the research and discovery of many important projects, however, I consider my own children to be my greatest achievement and am immensely proud of the people they have become and contribution to society they make in their daily lives." A very modest and human response from one of our country's most eminent scientists.
Professor Winston posed for countless photos and 'selfies' as he was followed through the school .. still answering questions and posing for more photos. It was incredibly exciting to see our students so thoroughly engaged in a talk related to their studies and for so many to attend such a special enrichment activity.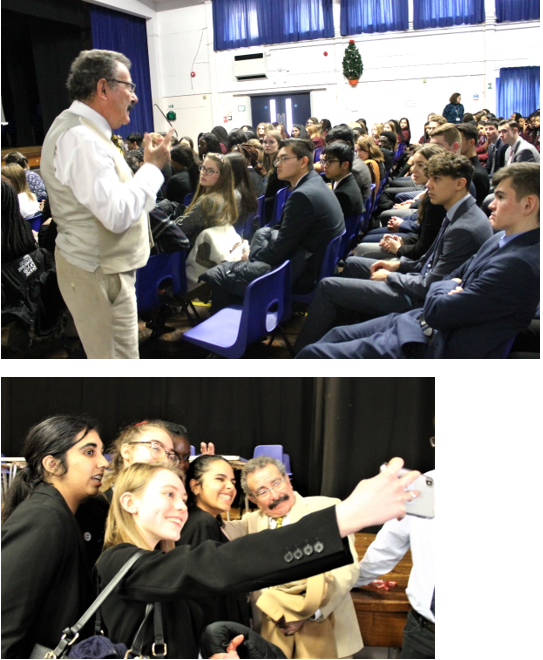 Former Head Girl Megan S returned to WGSG to share news of her University life. Megan is thoroughly enjoying her Geography course at Southampton and has joined The Southampton University Officer Training Corps (SUOTC) which has a huge emphasis on leadership and adventurous training.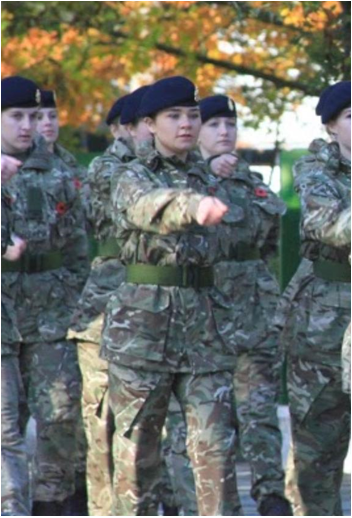 WG6 Biology A Level students have been investigating a dilution series for the process of diffusion. Beetroot and detergent were used to test how much pigment (betalains) is released at different concentrations using a colorimeter.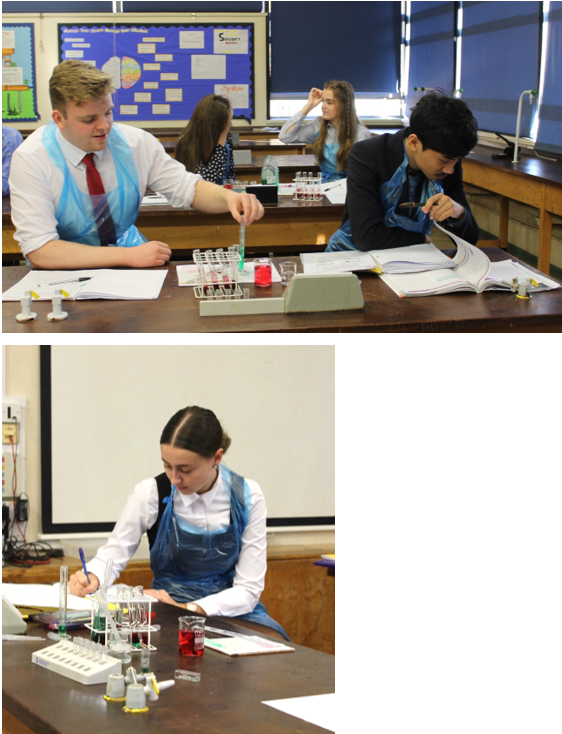 Congratulations to WG6 student Luke Jackson who has qualified for the British Schools Judo Championships in March 2020. This follows medal successes at both the London and Southern Area Qualifiers. Luke has had a busy six months of competitions, which included the London Youth Games, Kent International and various other open competitions since June. Luke has been fighting since he was six and is a member of three different judo clubs.
Luke is pictured on the far left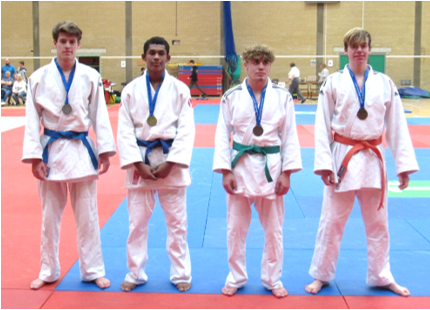 In line with the rest of the country, Endeavour schools have been marking Remembrance Day this week and it was lovely to see so many students in the crowd at the special Remembrance Service in Dartford on Sunday. In the picture below, I am pictured with Mr Gavin Barnett, Head Teacher of Stone Lodge School, Mrs Lodge CEO and Mrs Connell, Chair of Governors at WGSG. They formed part of the civic party who process from the Town Hall to the war memorial. Pictured right, our two Head Boys who, with Mrs Jackman, Deputy Head Teacher of WGSB and Mrs Lawson, Head Teacher at WGSG, attended the Remembrance Service and laid wreaths at the Wilmington Memorial.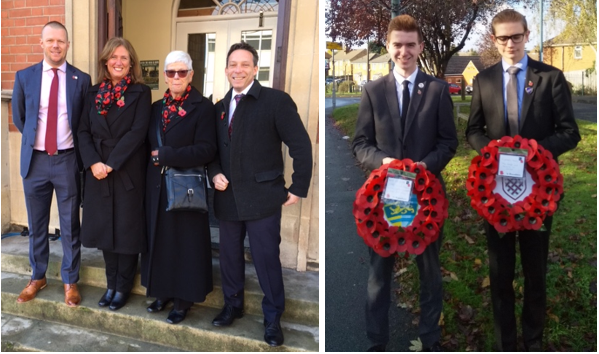 WG6 Chemistry A Level students have completed an experiment to determine the mass of Copper carbonate. Students determined the amount of carbon dioxide produced in the reaction then calculated how Copper carbonate was used in the reaction.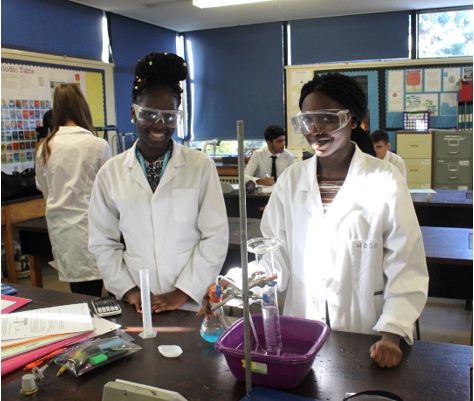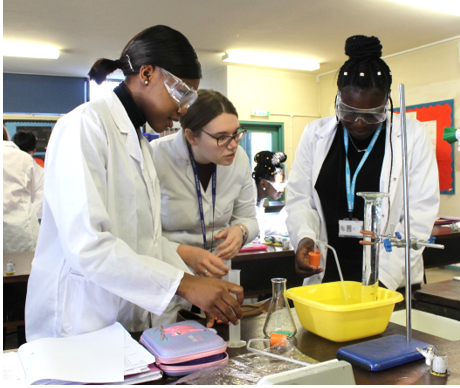 Year 12 Biology A Level students are broadening their knowledge of osmosis. In this practical experiment students examined osmosis in artificial cells using serial dilutions of sugar solution.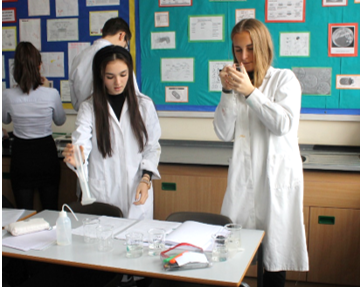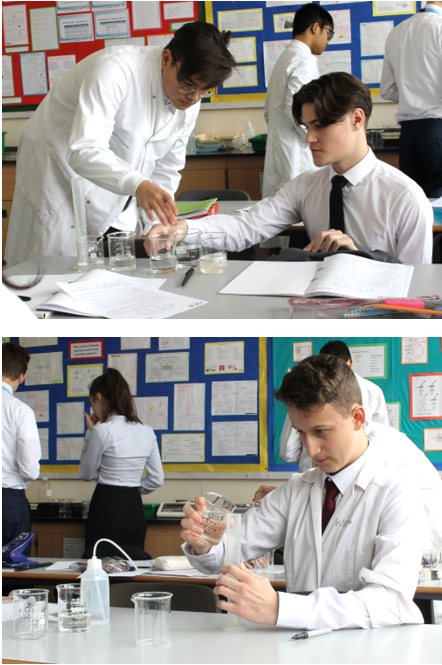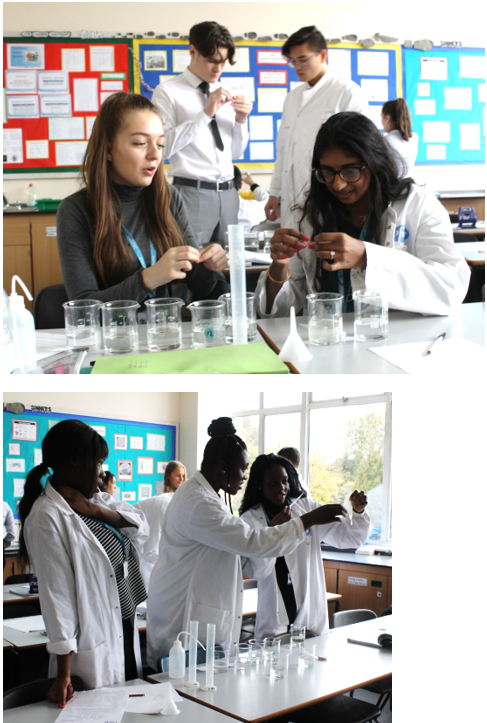 Congratulations to WG6 students James and Morgan who attended the awards event for the Arkwright Scholarship. This opportunity means that they are being supported by an engineering company in their work at school leading towards their future careers in engineering.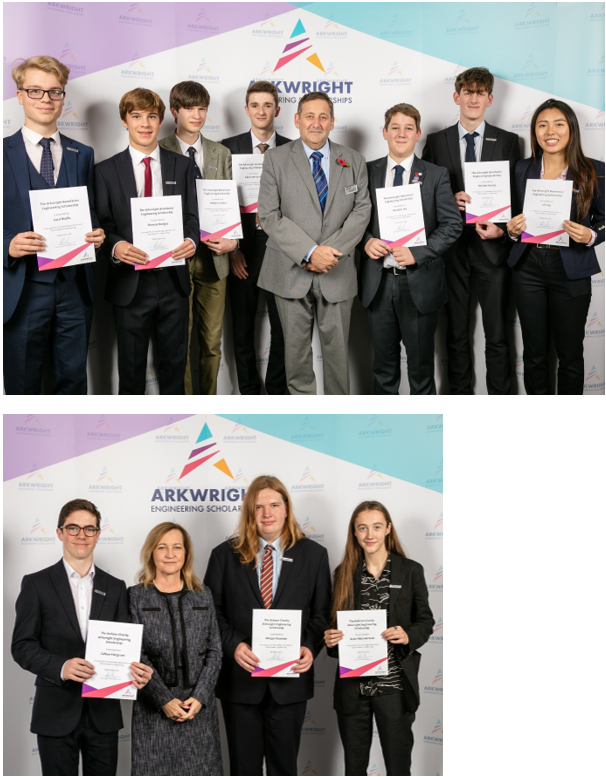 Year 13 Chemistry students completed a practical investigation to study the rate of reaction for their practical endorsement certificate. Competencies being tested include; research, referral and report as well as making and recording observations.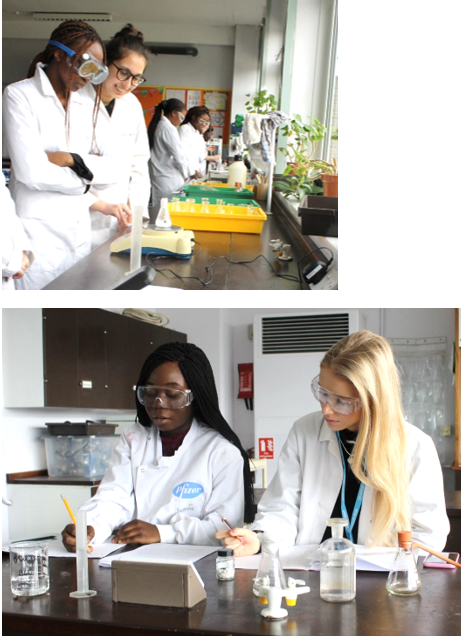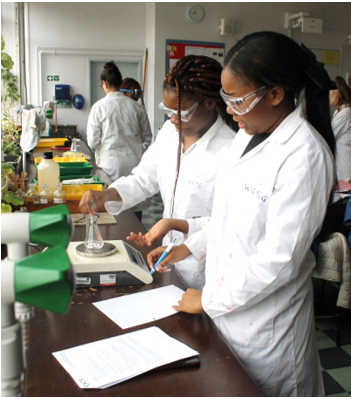 Peer Mentoring Scheme. Our WG6 students provide an opportunity for students to receive support and guidance during form time on a Tuesday morning. WG6 students can provide help with homework, planning and revision tips as well as offering support and reassurance with any other issue students may experience. Our WG6 mentors offer a relatable and empathetic provision – they understand completely the issues students encounter, as they have experienced them first hand themselves.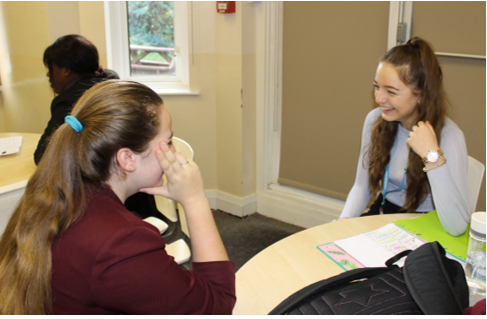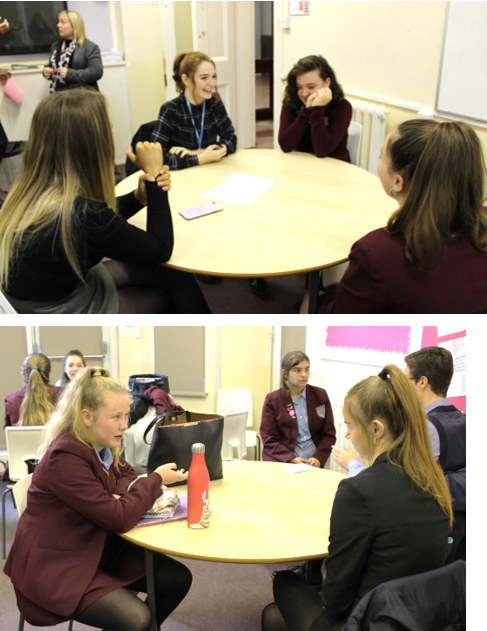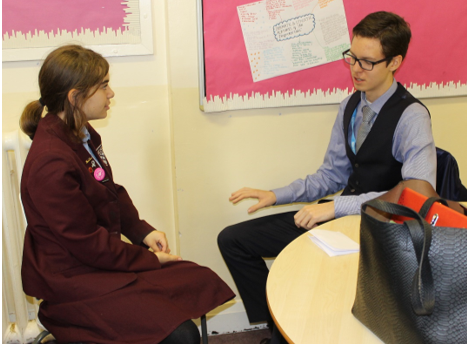 Best wishes,
Geraldine Tiddy
Director of WG6